Learn about Travel to Cuba
Ann Arbor

, you're invited!

When: Monday, September 12 | 7-8:30pm EST
Where: Pittsfield Branch Library, 2359 Oak Valley Drive, Ann Arbor MI 48103

Travel to Cuba is complicated and evolving. Creating a unique and personal experience while navigating the rules is tricky, but Journeys International is doing it.

Join our Senior Director Joan Weber, who recently accompanied groups in Cuba, and Cuba Specialist Joslin Fritz, who runs our Cuba operation, for a presentation and discussion that will provide insight into what to expect on a Cuba trip. They will share trip planning advice, their experiences in Cuba, and a slideshow featuring images from their trips.

BONUS!

Joslin is

available

Tuesday, September 13, to meet

privately

about travel to Cuba

. Fill out the form on the right to request a meeting time, or to get more information about Journeys International's trips to Cuba.
Start your research before the event!
Browse Cuba trips to learn about our three itineraries

Read blog posts about travel to Cuba:
---
About the PRESENTERS

Joslin Fritz
Cuba

Specialist

, Journeys International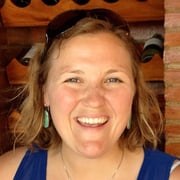 Building on an extensive background in guiding all over the world, Joslin chose to make Cuba her second home in 2012. She has led over thirty-five trips to the Caribbean island and is constantly amazed by the warmth of the Cuban people, the richness of the culture and the beauty of the natural environment. Joslin has cultivated many relationships and close contacts with locals all over the island, which help to provide her guests an inside look at everyday life in Cuba, something that many never get to do.
As one Journeys client said after joining Joslin in Cuba in February 2016, "Over the course of one week, Joslin managed to provide scores of opportunities to interact with Cubans on a person-to-person basis, with respect, sensitivity, and humor. A communications pro, on many levels."
Joan Weber
Senior Director and Co-Founder

, Journeys International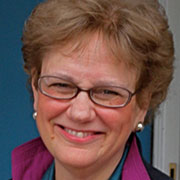 Journeys International has been Joan's life work. She and her husband Will Weber launched the company with a trek in Nepal in 1978. Together, they developed a vision of small-group travel that would contribute to environmental and cultural preservation. Over more than three decades, they expanded their reach to dozens of countries while maintaining their commitment to innovation and personal connection.
"I've traveled extensively, all over the globe and with hundreds of guides. Traveling to Cuba with Joslin was full of delightful surprises every single day."