It's time for some
Family adventure travel!

Fill out this form and your Adventure Specialist will email or call you to answer all of your questions about family adventure travel. Whether you're looking for Peru family vacations, Costa Rica family vacations, a Tanzania family safari, or family adventure travel in other parts of the world, we've got you covered.
Why Journeys for Families?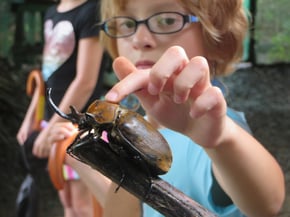 We make it easy and possible for parents and grandparents to share the whole, wild, wonderful world with the children in their lives. For almost 40 years we've been designing spectacular adventures suitable for 6-year olds, 76-year olds, and everyone in between.
Journeys has years of experience in family travel, designing a perfectly tailored custom trip to satisfy any family's needs and dreams. Journeys also offers special family group departures, allowing kids, parents, and grandparents alike to make new friends while traveling.
The Journeys team totally gets it. We've been a family business from the outset. We keep everyone engaged, comfortable, safe and well-fed. And we offer flexible activities for the whole range of energy levels and passions.
Everyone learns. Everyone laughs. Everyone has brand new first-time experiences. Everyone comes away with million-dollar memories. What a legacy!